TSE Grupa was the technology patron of the 6th edition of the Event Biznes Connoisseur.
For the sixth time, the Event Industry Association has organized the Event Biznes conference, which took place on November 13, 2019 at the Global EXPO Trade Fair and Conference Center in Warsaw.
The conference is addressed to managers and directors of marketing and purchasing departments, board members responsible for communication in their companies, PR and HR specialists, as well as people directly associated with the event industry, both owners and employees of the agency and students of this art.
The purpose of the meeting is to show how event marketing and modern promotion methods can be used to build the brand's position, increase its reach, and at the same time obtain financial benefits. In addition to the opportunity to participate in valuable lectures, trainings and discussions during the Event Business, you could participate in the exhibitors' zone, which the organizers have significantly increased compared to past editions.
TSE Group was a technological partner of the Conference. We secured the entire event from the technical side in terms of design, delivery and implementation of multimedia, lighting, sound system, stage and stage elements. We used many of our systems that worked well during this event, among others:
we used PVS to prepare spatial logotypes of the SB Association, placed on both sides of the stage, more about PVS click here

FlyPIX360 created a video wall on which it was possible to display logotype animations, for more information on FlyPix360 click here

we used the TABLED table lighting system, for more information about TABLED click here 

we used the Pipe & Drape system to send the stage facilities, more about the system click here
As part of cooperation with SBE, TSE Group also prepared: exhibition stand in the Supplier Zone 2 hour workshop on communication between a technical company and the organizer of special events, more about the training click here
during the training we will use some of the possibilities of the Black Trax system, and we showed stage mechanics devices.
We took part in discussion panels and so-called table meetings.
Organizator: Stowarzyszenie Branży Eventowej SBE
Miejsce: Global Expo, Warszawa
Koordynatorzy projektu: Cezary Dragow, Krzysztof Wąs, Kris Luka
Realizacja oświetlenia: Zygmunt Charytonik
Kierownik ekipy oświetleniowej: Slawek Oczachowski
Realizacja multimediów: Adam Kuznowicz
Kierownik ekipy multimedialnej: Marek Krukowski, Mariusz Jankowski
Nagłośnienie: Dominik Zajączkowski, Damian Fraczkowski
Elementy scenografii, budowa stanowiska: Łukasz Lenarczyk
Wysłony, pipe & drape: Damian Oleksiak
Logistyka: Arnold Borowski, Paweł Olecki
HR, grafiki pracy: Katarzyna Andrzejak
Na zlecenie organizatora TSE dostarczyło między innymi: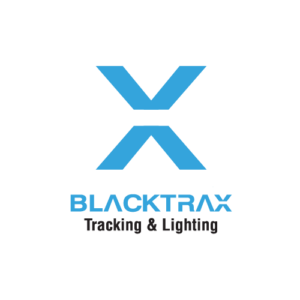 Oświetlenie:
MagicBlade-FX Ayrton
ClayPaky Alpha Spot QWO 800 ST
ClayPaky B-EYE K20
Claypaky Scenius Profile
ClayPaky Sharpy
ClayPaky Mythos
Robe Robin Mega Pointe
LED PAR – Litecraft AT10
Lasery RTI Neo Six
MA Lighting GrandMA 2 FULL SIZE
MA Lighting NPU + UPS + Switch Cisco
BlackTrax – zaawansowany system śledzenia obiektów
Multimedia:
2 x mediaserver Disguise
BlackTrax
Dioda P3 i Dioda P5 łącznie 240m2
Analog Way OPS 300 HD (12 in, 1 out) + ORCHESTRA
Automatyka sceniczna
Elementy sceniczne:
Systemie Pipe&Drape
Nagłośnienie:
system nagłośnieniowy L-Acoustics KIVA2